Reading Time:
2
minutes
Job summary: Caremark is a healthcare service company in the UK recruiting for care workers who are interested in working in care homes in the Uk. They promise to sponsor TIER 2 visa and the applicant should be living in the UK. If this job is what you are interested in and you also meet their requirements, scroll down to read more about the job before applying.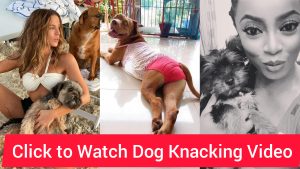 POSTING DATE: 15 FEBRUARY 2022
CLOSING DATE FOR THIS JOB:17 MARCH 2022
Caremark is currently recruiting Care Workers who require TIER 2 sponsorship to STAY in the UK Sponsorship.
A MUST: Candidates must already be living in the UK but need a sponsorship visa.
About the Job and Caremark recruiting company!
Locations: Hemel Hempstead; Welwyn Garden City; Hatfield; St Albans; Harpenden; Letchworth; Stevenage; Baldock; Hitchin
Caremark is a well-established and highly valued company that offers home care, personal support, home help, and companionship services. We deliver the highest standard of professional care and support to those who need it the most and choose to remain in their homes. We value our Care Workers and encourage development skills and abilities. 
NOTE• DUE TO THE NATURE OF THE ROLE A FULL DRIVING LICENSE AND ACCESS TO A CAR IS ESSENTIAL *• YOU NEED TO BE FLUENT IN WRITTEN AND SPOKEN ENGLISH
Pecks and Benefits
*Benefits of working for us:· £21,000 per annum
· 39 hours per week· Mileage paid 25p per mile in between calls plus additional mileage can be claimed from HMRC.
· 1.5 times of weekday pay for Bank Holiday and Christmas Day.· Full training and Induction for the role.· Progression available (NVQ level training available).
· Uniform and Full PPE provided.· 24/7 support from the on-call team.
· Company Pension Scheme.What your day to day can look like:Your day-to-day tasks can vary depending on the client and their needs.
What to expect on the Job!
The tasks can vary from companionship (emotional support), meal preparation, medication prompting/administration, washing and dressing, personal care (toileting and incontinence care).
Encouraging independence where possible, depending on the client's individual needs.Shift patterns:0700 – 14001500 – 220039 hours a week contact timeIdeal candidate:
Requirements for this Job!
· MUST HOLD A FULL DRIVING LICENSE AND ACCESS TO YOUR OWN CAR.
. Have at least 1 year of experience in a similar role (preferred).
. Degree in Health & Social (preferred)· Good understanding of the written and spoken English word· Passionate and enthusiastic about helping people·
. Available to work every other weekend or one day in the weekend·
. Works well in a team and alone.
Caremark strives to ensure that person's values and rights such as dignity, beliefs, and freedom of choice are always respected. If you feel you would make a good addition to our team, we look forward to hearing from you 
Point to note! Maryjanen is not in any way affiliate to the company recruiting for this job, On no circumstance should you pay for job application or recruitment.