Reading Time:
2
minutes
Nigerian lady cries profusely after being dumped by her boyfriend- Love Relationship talk
Somachi is a Nigerian lady that took to social media to advise women against opening up to a man because of love. She is currently suffering a painful heartbreak,  she was seen in a video crying uncontrollably as she revealed that her boyfriend broke up with her and shamed her family because of what she had told him.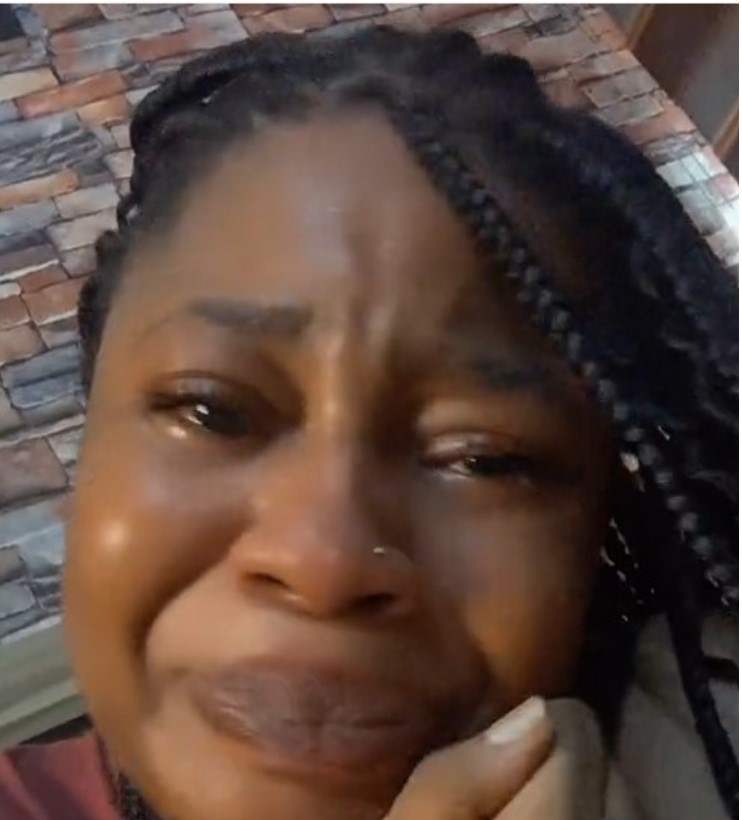 She said her ex-boyfriend made her family feel worthless by making derogatory remarks. She added that her pain is not about the relationship ending, but rather the insulting words the guy used on her family.
"I'm broken, I don't know where to start but my advice to every young lady there don't open up to a guy because of love

I'm not crying because I and this guy broke up, actually I'm happy he showed his attitude but am emotionally traumatized, mentally stressed because this guy insulted my mum, also brought us down like I and my family was nothing  do you know how it feels to come out from a separated home 

My mum is my everything. She stood by us, didn't remarry, she takes loan to take care of us. Yes, its true we don't have money and we are nobody according to him but something in me knows i will make my mum, the only jewelry I have, reap the fruit of her labor, I have no idea how I can do it but……its well  I haven't cried for any man before but this pieces me "
This is really a very sad story, some human beings can be so insensitive and inhumane. I would always advise that if you are planning on getting into a relationship or you are already in a relationship, make sure the person you are dating is a good human being first, this is very important.