Reading Time:
6
minutes
Living off-campus in Nigeria, most Nigerian Universities provide student accommodations for students on campus, alongside security, and a steady power supply, that is not to say living on campus comes with comfort in all ramifications. I believe comfort is a top reason why some students choose living off campus over living in school accommodations on campus, insufficient student accommodation is another reason.
I did live in school accommodation on campus as a fresher, my parents insisted on that, and they said I was new to the school environment. That wasn't a wrong decision, luck was on my side because I stayed in a newly built hostel and it had most of its facilities intact and still functional.
Staying in a school hostel on campus can be daunting, it comes with a whole lot of challenges and unforeseen circumstances. Poor hygiene is always the number one on the list, lack of privacy, getting your items stolen, and dealing with total strangers is another problem on its own.
There is a full bucket list of reasons why students choose to stay off campus, and in this article, I will discuss the advantages and disadvantages of living off campus.
ADVANTAGES OF LIVING OFF-CAMPUS IN NIGERIA
Living off-campus in Nigeria can be likened to being in full control of your existence, you detect who comes to your space and you are in control of your privacy and more. Below are reasons why people stay off campus:
BETTER HYGIENE IF YOU ARE ALREADY HYGIENIC
Good hygiene is a big problem in school hostels, from the kitchen to the bathroom, if you are not careful you might get an infection from the environment. Point to note, not all campus accommodations are the same, some Nigerian Universities have better accommodations than others.
The public toilets and bathrooms in the hostels are always messy, so students choose to poop on the floor. No student in their right frame of mind would sit on the toilet seat, you would likely pick up some diseases. To navigate such situations, most students buy small buckets that they use to poop and then flush them in the toilet.
Such an experience like this comes with living in a large hostel where so many rooms have to share a town hall toilet setting. During my stay in the hostel, my setup was different, my hostel was new and each room had its toilet and bathroom.
The bathroom was always washed and kept clean at all times by me and my roommates. If you are naturally a clean person, staying off campus will save you from the headache of poor hygiene that comes with living on campus.
Depending on the off-campus accommodation setup you have, let's say you own the bathroom to yourself or you have a roommate, that should limit the number of people using the bathroom and toilet and reduce the chances of getting infections.
In my hostel experience, the room was originally made for 4 to 6 students but we had over 12 students in that room sharing one bathroom and toilet. The room had 3 bunk beds and some beds had 2-3 people while 1 or 2 had just one person on it.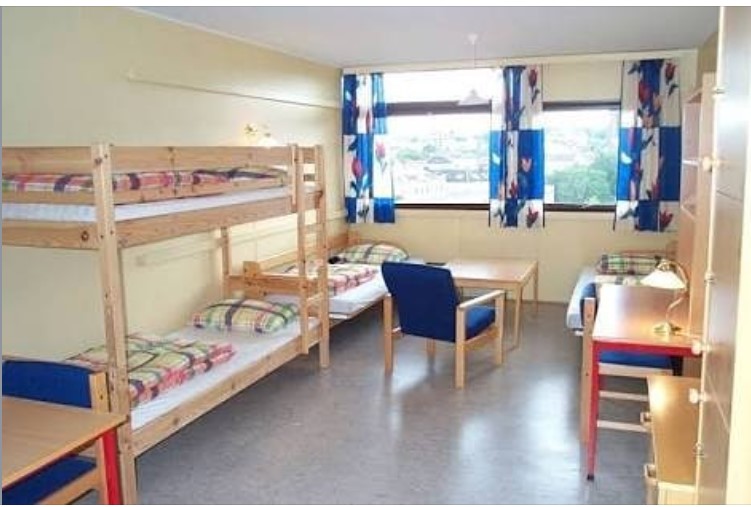 PRIVACY AND TOTAL CONTROL
Having numerous roommates automatically takes away your privacy, everything you do is in the open and people get into your business uninvited at all times. Some humans are naturally nosy which makes it difficult for them minding their business.
How do you even expect a nosy person to mind their business in an open space like that? You are on the phone, people are ears dropping, you get visited by friends, people are watching, you cook they are watching, you get new items they are watching.
It is more like having people watch your life play out in a cinema. I remember having a flatmate that was into a skewed type of business with men, the story out there was that she was dating a married man and followed the man to his village for a week.
This particular week she wasn't in school, she had traveled to the man's village with him, we all got to know about this from the numerous calls she made gisting her friends over the phone and also from chitchat, she had with her friends that visited her sometime in the room. Living off campus takes away having numerous people in your life and personal business, and this depends on your living situation.
I had a couple of friends living off campus, some stayed in a self-contain apartment alone while some shared with a friend. Such situations limit the number of people in your space and business and give you total control of your privacy.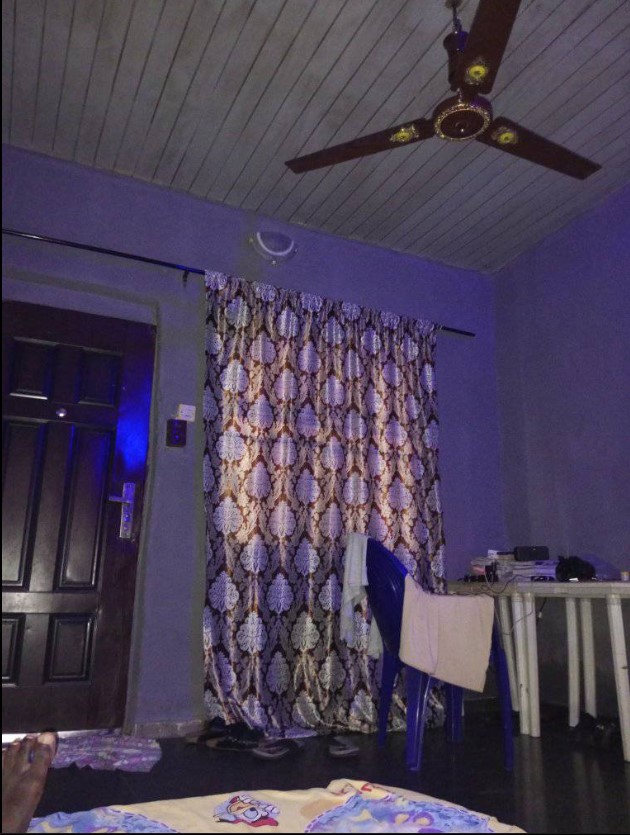 SECURING YOUR BELONGINGS AND AVOIDING NOISE
Living with a lot of people in your space can be very uncomfortable and unavoidable when you live in the school hostel. The chances of getting your belongings stolen are on the high side also, this is not to say that you can't get your belongings stolen when staying off campus.
I remember losing my purple top in the hostel, I did my laundry and I hung my top outside my room in my hostel, but when I got back in the evening the top was gone and I never found it.
Noise is also unavoidable when you live on campus, having more than 3 people in your space means different people with different timing and life plan. Some can decide to be on a call when you are trying to have a nap or even meditate.
Depending on your off-campus living setting, staying off-campus gives you the liberty to choose your environment and decide to stay away from the noise and protect your personal belongings more.
DISADVANTAGES OF LIVING OFF-CAMPUS
SECURITY ISSUES
Staying on campus hostel comes with the school's security but when you stay off campus not all apartment provides security. This exposes students to burglary and robbery issues.
I did have a couple of friends complain about break-ins and robbery cases off campus. I can remember an incident that happened to me and some friends, I went off campus to visit some of my friends. The apartment we were in had a narrow bush road into the street that lead to the main exit road out of the street.
It was around past 6 pm and the place was dark already. On our way out of the street via the narrow bush road, we got attacked by some group of guys with g*n. All our belongings were taken from us, including the newly acquired phone of a friend.
It was a sad situation, thankfully we were asked to run after our belongings were taken from us. No one was injured but it was a traumatic situation, that was the first time I experienced such in my life.
Danger is everywhere both on campus and also off campus, going to the classroom to study till day break (TDB) exposes you to getting attacked on campus and even walking around on campus at night doesn't guarantee safety.
I had a friend that got robbed while she was studying on campus till daybreak, according to her, when she stepped out of the classroom to take some fresh air, an unknown boy with g*n approached. He took her phone and also the gold neck chain she had on her, it all boils down to taking safety measures and avoiding staying out at night. Putting things in perspective, staying on campus is safer than staying off campus (depending on where you are staying).
DISTRACTION FROM STAYING OFF CAMPUS
Staying off campus does come with lots of distractions and if you are not careful you could easily get carried away. Staying on campus gives you that school feel and you would constantly see people around you studying which can get you motivated to study. If you are staying off campus and you don't easily get motivated to study, that can be a struggle for you. Depending on the individual staying off campus, you can easily get complacent and not make more effort toward your academics, this doesn't apply to everyone. Staying on campus does not guarantee academic success and frequent studies, you can easily get carried away also, being serious with your academics is highly dependent on the individual. Your environment also does play a role in that as well.
EXPENSIVE LIVING OFF-CAMPUS
Off-campus accommodation in Nigeria can be very expensive when compared to school accommodation, not all students can afford to live off-campus because of the price. When I stayed off-campus, I didn't get the accommodation from the school, I bought it from a student that didn't want to stay there. I can remember paying N24,000 naira for that bed space for the whole academic year. My friends that were staying off campus paid N150k naira for a self contain and 250k for one bedroom apartment. Currently, the school accommodation is around N40-N50k naira depending on your university while staying off campus is from N350k naira and above.
CONCLUSION
Staying off campus comes with its pros and cons, as an individual wanting to make this move I would recommend you have to introspect and ask yourself some vital questions. You should thoroughly weigh the pros and cons, and make sure your pros outweigh your cons before you embark on this journey.