Reading Time:
3
minutes
Teachers Registration Council Of Nigeria. The educational process in Nigeria rests on the teachers, and their importance should be highly prized globally. The quality of a teacher or teachers in a society determines the quality of the educational system in that society. Hence; teachers should be provided adequate training, and the professional and intellectual background needed for a quality education.
To ensure a good influence on a system of education, a teacher's core values, teacher's quality, and quantity are paramount. All the aforementioned boils down to teachers' professionalism and enhancing the role of teachers in the formulation and implementation of Nigerian educational policies.
The importance of teachers in a society can not be overemphasized, every nation needs well-trained teachers that will help to produce international standard students, and citizens which will move the nation forward academically and otherwise and Nigeria is not an exception.
According to (TRCN) (2005), the Teachers Registration Council of Nigeria (TRCN) is an organization or body set up by the federal ministry of Education in Nigeria to oversee the teachers and the educational system in the country. TRCN makes sure that teachers just like other professionals are well trained, prepared, and regulated before entrusting the teaching-learning process.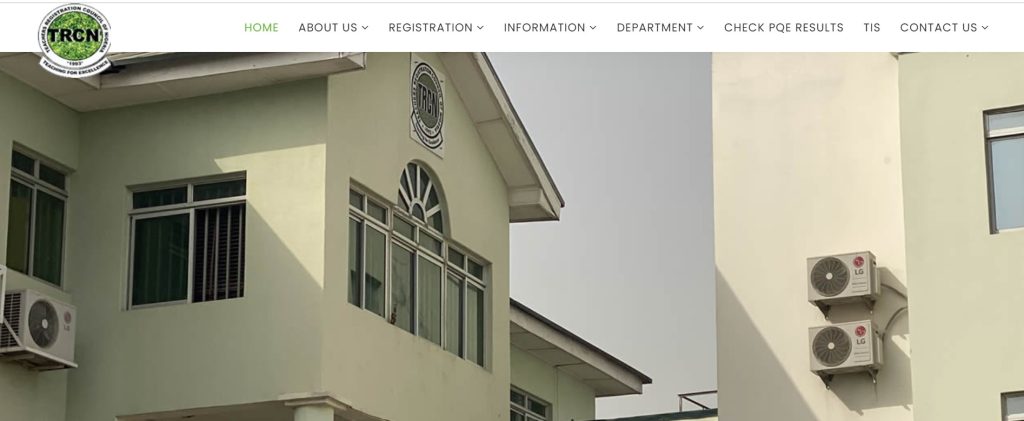 In this article I will be answering burning questions surrounding the Teacher's Registration Council of Nigeria such as its purpose, how to get the registration done, how to become a registered teacher, and more.
What Is The Purpose Of The Teacher's Registration Council Of Nigeria
The TRCN plays a vital role in our educational system in Nigeria by regulating and training teachers. (TRCN) (2013) stated that TRCN conducts entrance exams into the teaching profession, ensures members' ethical conduct, sacks unqualified teachers, and controls all that concerns teaching in the country.
This is a credible agency from the federal Ministry of Education, and it was established by Act 31 of 1993 but It became operational in June 2000. The then President, Genera Olusegun Obasonjo appointed a Registrar/Chief Executive of the Council.
TRCN can be likened to other professional councils such as the Nigerian Medical Council for medical doctors and the Nigerian Bar Association for Lawyers in Nigeria as they serve similar functions. Here are some of the key functions carried out by the TRCN in the teaching profession. They regulate teacher education programs, registration and teacher licensing, mandatory continuing professional development, professional conduct, and the overall social status of teachers at all levels of the education system. The TRCN also focuses on the following:
The registration and licensing of qualified teachers
They conduct professional exams and interviews to decide on the qualified teachers suitable for registration.
They deal with accreditation organizations for internships and inductions for newly graduated education students.
They Monitor and supervise the programs and courses in teacher training schools in Nigeria
How Do I Become A Registered Teacher In Nigeria
The teaching profession in Nigeria is legally recognized and the TRCN is an established body responsible for registering and regulating teaching and its practice. For you to become a professional teacher and legally recognized, you must register with TRCN. Below are the criteria and requirements for registration
You have to be 21 years old and above
You are expected not to be an ex-convict in Nigeria or elsewhere for any offense involving dishonesty or fraud
You are required to write and pass the set out qualifying examination by TRCN
Complete the prescribed practical teaching by the council
Be of good character
Carry out your Internship after graduation from the teacher training institution
Make payments for Registration and annual dues
Induction after graduation
Teachers registration council of Nigeria website https://trcn.gov.ng/
Teachers Registration Council of Nigeria certificate, and Portal for result https://trcn.trcnonline.com/

REFERENCE
Teachers Registration Council of Nigeria (2013). Teachers' code of conduct. Abuja,
federal ministry of Education.
Wokocha, A.M. (2014). An address was presented at the 3rd induction ceremony of
education graduates of Nnamdi Azikiwe University, Awka. June, 22.