Reading Time:
4
minutes
Instagram story video editing apps are great for having a professional looking videos and images on your Instagram story. Instagram as a huge social media platform has a lot of users with different contents to showcase. The platform contains entertainment, fashion, lifestyle, business, news, music, education and more. Having a platform like this saturated with contents, you would definitely want to have your own content stand out and get noticed. In other to achieve that, you would want to use apps such as video editing apps to assist in creating the best video content on the platform. I will be discussing some apps out there you might need to create great video on Instagram. Keep reading!
#1: INSTAGRAM STORY VIDEO EDITING APPS: MOJO
Mojo is a platform with daily users of 5 million plus, it is for creating animated stories on Instagram story. You don't require to have an account to be able to use this app, all you need to do is just download it and start using it right away.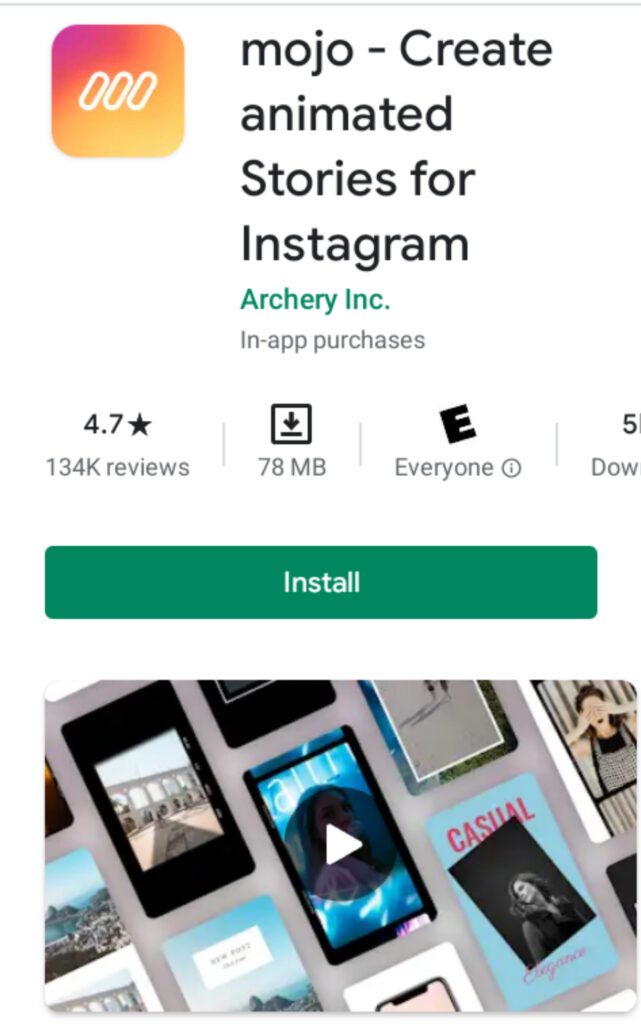 This app does have its pro version with more features included, with this version you do have access to the following:
-You can customize for font and add logo
– Animated templates of 300 plus with text effects and GIFs
– It has regular templates with text styles
-Square and Landscape for feed ratio
-Stories can be duplicated
#2: INSTAGRAM STORY VIDEO EDITING APPS: MOSTORY
Mostory focuses on creating Instagram animated stories, with 1 million downloads, It has a collage maker and layout template for editing Instagram stories. This app gives you the ability to share your story directly with your friends on other social media platforms which includes Facebook, Snapchat.
KEY FEATURES
-Highlight resources: Layout templates with 300 Plus story collage
-Music: Copyright free music over 20 plus
-Hype Type Text: Hype type fonts and words unique design
-Filters: Effects for photos with 100 plus Instagram presets
#3: INSTAGRAM STORY VIDEO EDITING APPS: INSTORIES
Instories is another Instagram story collage maker and video editing app with effects, video layout, fonts and animations. This app can also be used to publish stories on Snapchat, Tiktok and Facebook. There are some features to note about this app.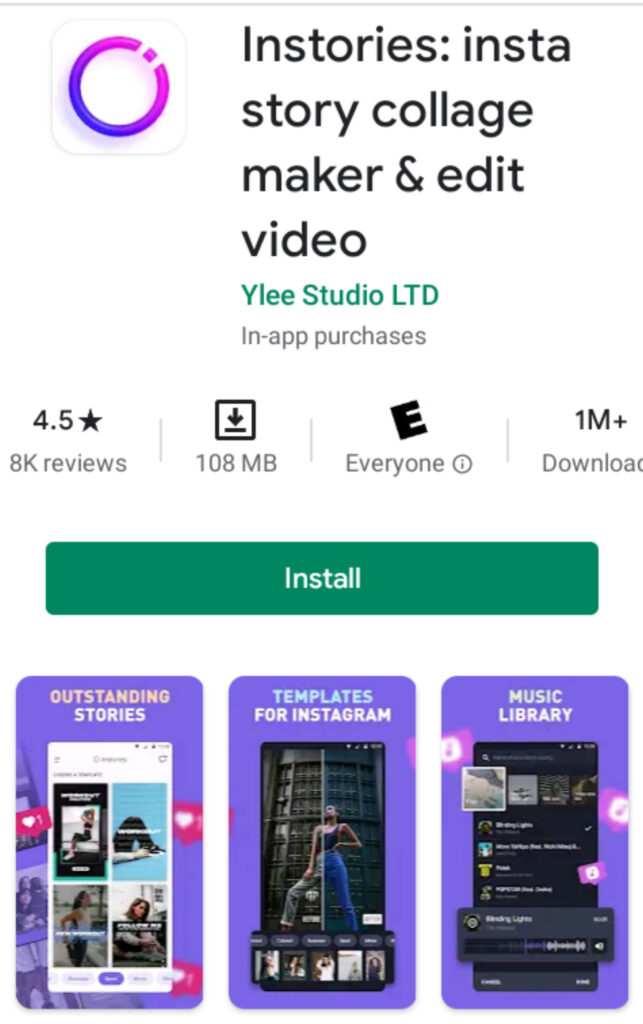 KEY FEATURES
-It is photo and video editor as well as templates for story videos and post
-It is very easy to use with a huge collection of collage templates
– This app does support the use of music, and it makes exporting content simple and quick
-Large collection of visual effects
-No registration is required for this app, download it and start using it immediately
#4: INSTAGRAM STORY VIDEO EDITING APPS: PHOTOGRID
Photogrid app makes it easier to make Instagram stories with their templates designed for making stories. It does have features for removing backgrounds, add or remove makeup and it is can be found both in Android and iOS devices.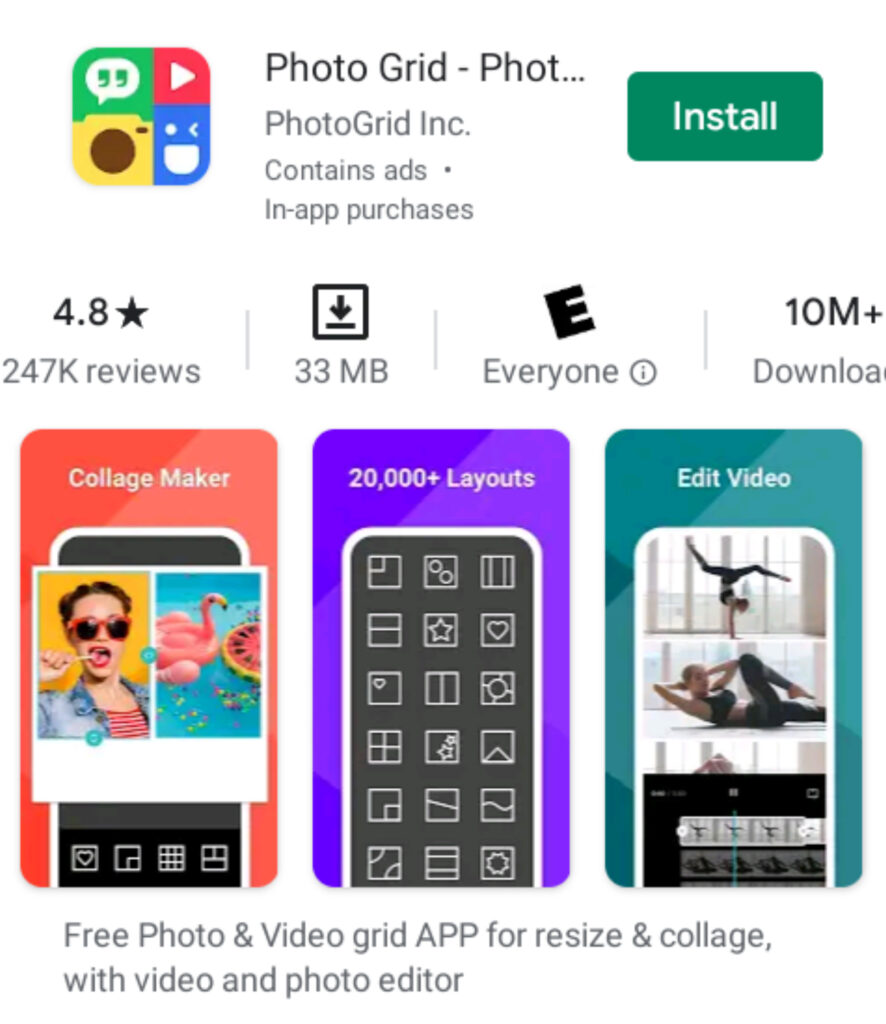 KEY FEATURES
-More than 60 filters, ability to create customized images with over 90 different backgrounds
-You Create meme and it does have beautifying and makeup features for profile shots
-It has video recorder, real-time selfie camera, smart face filter with over 300 photo collage templates
#5: INSTAGRAM STORY VIDEO EDITING APPS: ADOBE SPARK
Adobe Spark app is great for creating stories on Instagram. With this app, video and pictures can be added to Instagram story. Like other apps, it does have amazing features that allows your customize your Instagram story to your taste. It is available on Android and iOS.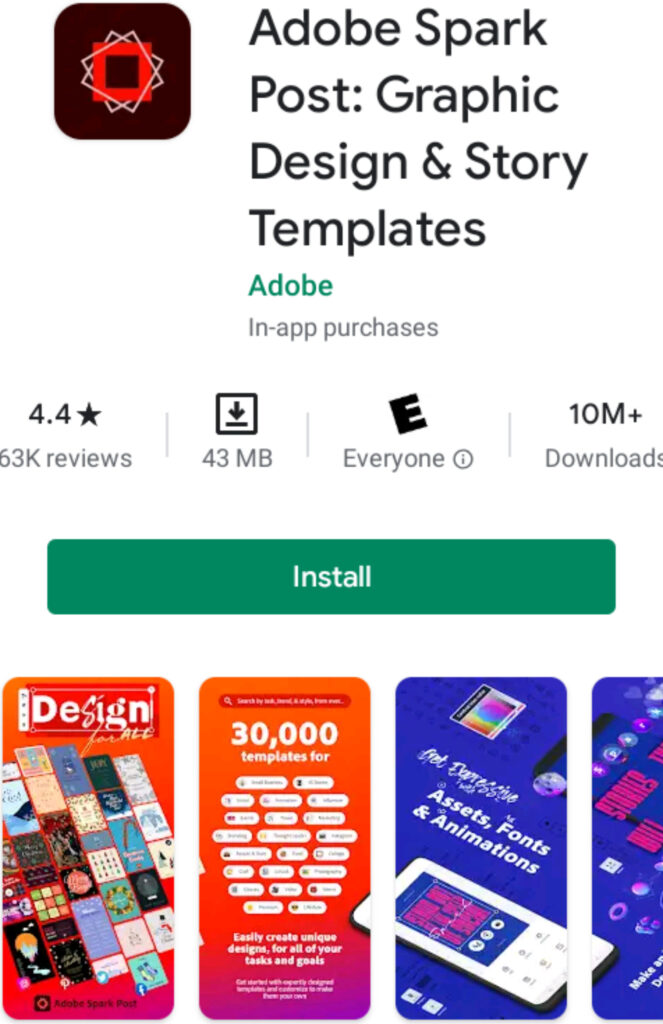 KEY FEATURES
-It allows for the creation of animated video posts
-Wide range of typography options available
-You can add sound to videos and it does have text cutouts, text effects and layouts.
-It provides access to stock images.
#6: INSTAGRAM STORY VIDEO EDITING APPS: CANVA
Canva is a photo editor app that has huge number of template and stock images suitable for Instagram story background. In addition, it does have other photo editing features which includes filters, fonts and text, and you can also share your story content to other platforms. Available both on Android and iOS.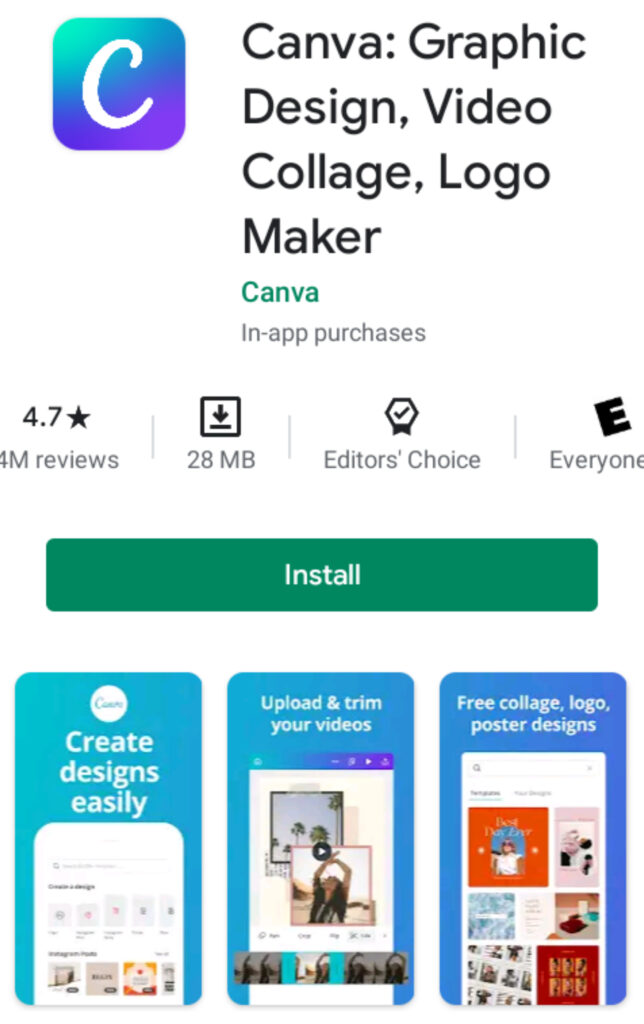 KEY FEATURES
-Textures, badges, icons, frames and stickers
-It does have photo enhancer, photo blur, and photo vignette
-More than a million background images with over 60,000 templates
#7: INSTAGRAM STORY VIDEO EDITING APPS: INSHOT
Inshot app is a video editing app which is easy to use and very common. It is can be used to create Instagram stories with the range of features it has. It is available in Android and iOS.
Also, read: GRAPHIC DESIGN VIDEO MAKING SOFTWARE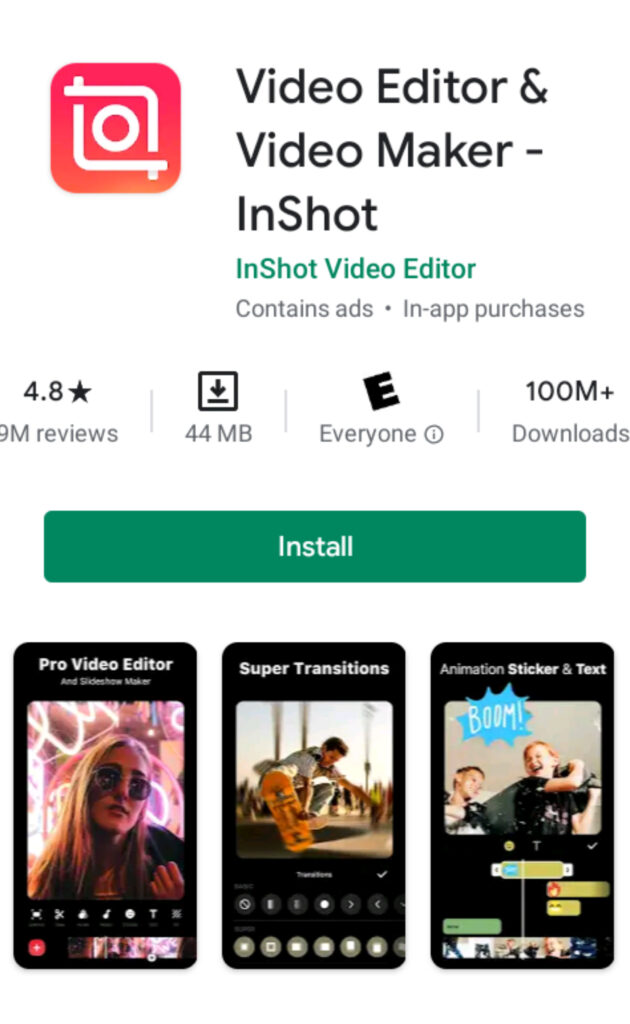 KEY FEATURES
-Video converter blur, split, trim, cut and merge tools for videos
-Video aspect ratio available with speed control, collage maker and photo editor
-Option to add music to videos, fade and out music
-Video and photo enhancement tools, filters, effects, texts, emojis, stickers, icons
CONCLUSION
Creating quality and professional looking videos and photos for your Instagram account is important for its growth. The above listed apps are handy for creating a professional looking Instagram story contents.