Reading Time:
4
minutes
Are you a Crocs lover living in Nigeria and looking to purchase Crocs footwear? I have you covered because I have extensively written a comprehensive guide that will assist you in buying Crocs, knowing where to buy Crocs in Nigeria, and how to identify original Crocs in Nigeria.

Crocs footwear has gradually become a go-to and easy-to-slide footwear for many people living in Nigeria. It gained popularity because of the versatility and comfort it provides. In this article, I have given a comprehensive guide to assist you in purchasing your next Crocs or Crocs footwear if you are doing so for the first time. The article focuses on tips to spot original Crocs, what to consider before making a purchase, and where to find them in Nigeria in no particular order.
Crocs Retail Stores in Nigeria.

There are several retail stores across Nigeria where you can buy Crocs footwear, the most popular ones online are Konga, Zando, and Jumia. If you are keen on getting it from a Physical store and you are in Lagos you should check stores like The Hub, The Palms Shopping Mall, and Ikeja City Mall. In other to avoid getting disappointed and save you time, I would advise you to give the store a call first to check for the availability of the product before showing up in the store.
Online Stores that Sell Crocs in Nigeria.

If you intend to shop from the comfort of your home, there are options available to you for buying Crocs. I already mentioned Jumia, Konga, and Zando, there are some trusted Instagram vendors that sell this product on their pages. For safety reasons, I would recommend a celebrity who is an ambassador for Crocs in Nigeria. His name is Enioluwa Adeoluwa.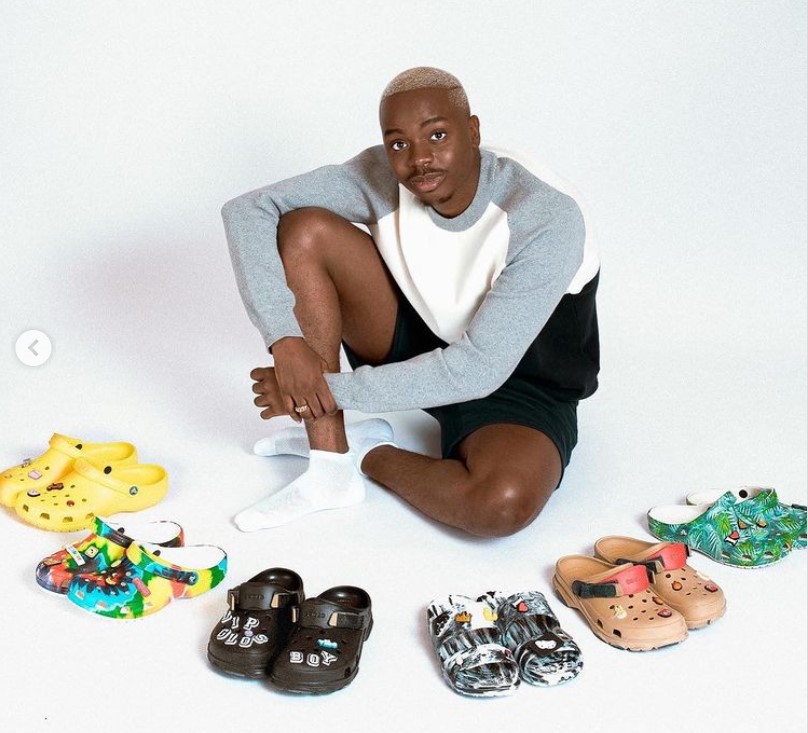 You might also consider buying directly from the official Crocs website, they offer free shipping to Nigeria if you buy a certain amount from them. Point to note, you should always read a seller's return policy if you are making a purchase online and also reviews from customers to get a better understanding of the shopping experience.
What to Consider Before Buying Crocs and How to Choose the Right Size

Knowing the right size is key when it comes to buying footwear, a wrong size might result in making you uncomfortable and leaving you with foot blisters.
Crocs has a variety of sizes, it is recommended to always size up with Crocs. For instance, if you wear 31/2, you should consider buying a size 4 instead. Note that Crocs are a bit big and have a roomy fit, so if you have narrow feet, you might want to consider sizing down. You should also know the purpose of why you are buying the Crocs. You shouldn't wear Crocs to attend business meetings and very official gatherings. They are perfect for everyday wear, provide a great deal of comfort, and are great for outdoor activities.
Care and Maintenance Tips for Your Crocs.

Here are some maintenance and basic care tips for you, if you want to keep your Crocs feeling and looking their best. Prevent your Crocs from warping or shrinking by not exposing them to extreme sunlight or heat. It is best practice to store your Crocs in a dry and cool place when you are not wearing them.
You should consider cleaning your Crocs regularly with water and mild soap, you could damage them if you use abrasive materials and harsh chemicals. You should consider using a mixture of baking soda and water or a magic eraser with a gentle scrub to remove stains and discoloration.

Tips On How to Spot Original Crocs in Nigeria
The popularity of Crocs in Nigeria has made it a bit difficult to identify the original one and there are a lot of counterfeits in circulation. Buying an original Crocs in Nigeria can be a task when you lack the tips needed to spot a fake one. Here are some tips required for you to spot inauthentic Crocs in Nigeria and get good value for your money.
Check the Logo

Checking the Crocs logo is the easiest way to know an authentic one. The logo should not be blurry but well-defined and clearly visible. You should also note the position of the logo, it is usually situated on the side of the Crocs or on the strap.
The size of the logo is something you should also look out for, take note of too-small or too-large logo sizes. Misspellings of the logo are a clear indication of a counterfeit product.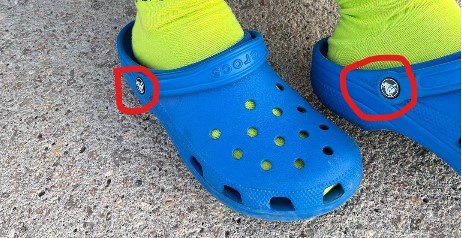 Look for the Crocs Name

You should make sure the name of the shoe is correctly spelled out and clearly visible on the Crocs. The font and size of the name should be observed and is expected to be the same on both pair of shoe.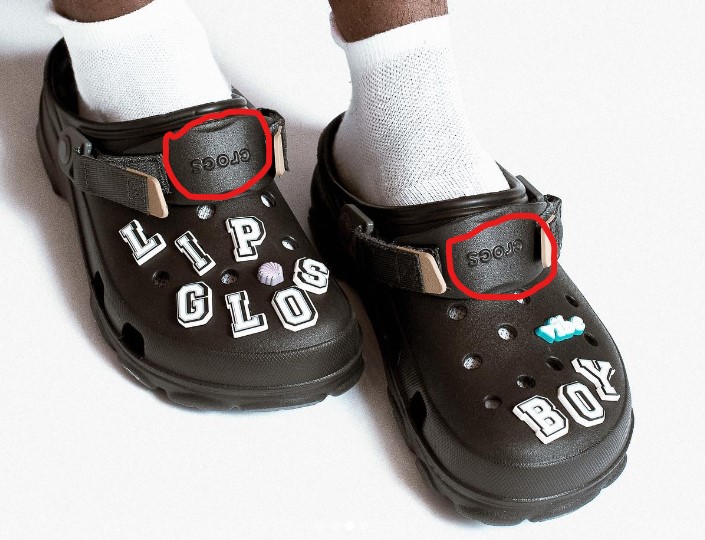 Inspect the Material and the Sole

Authentic Crocs are made from a material known as Croslite which is a unique foam resin. It appears lightweight, it is odor-resistant, and very durable. You should see a unique tread pattern on the bottom when you examine the Sole of a genuine Crocs.
These patterns give it excellent traction and grip. The patterns are expected to appear clear with no fading and no wear. The Sole is also made of the Croslite material and it shouldn't have any form of adhesives or signs of glue.
Look for the Crocs Tag

The Crocs tag is also a way to identify an authentic shoe in Nigeria. The tag contains the country of origin, Crocs logo, and the shoe size. The tag should not be easily moveable and be securely attached, you should be worried if the Crocs has a missing tag. Always check the spelling of the name Crocs.