Reading Time:
6
minutes
How to write an application letter in Nigeria 2023, lets start with knowing what an application letter is. An application letter is an official document sent to a potential employer expressing your interest in a job opening.
The job application letter demonstrates your professional and personal qualifications, highlighting your accomplishments and abilities to catch the hiring manager's or recruiter's attention while they analyze applications.
The important qualifications that make you suitable for the position should be highlighted in this letter, which should pique the interest of the recruiter or hiring manager and encourage him to request an interview.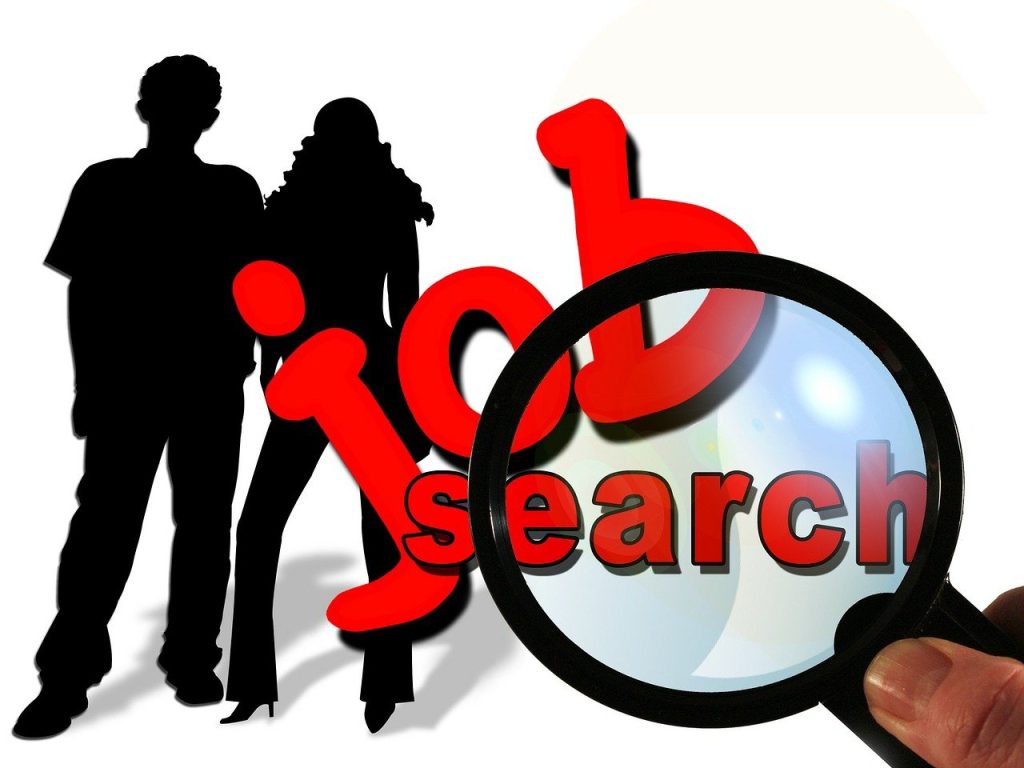 Many job seekers in Nigeria find it challenging to write an application letter, especially those just starting their job search. With the job market changing frequently and competition for positions rising, it is crucial to have a strong application letter that stands out. A strong cover letter might mean the difference between being given an interview or not.
In this article, we'll examine the essential components of a strong application letter for Nigerians in 2023 and give an example to help you along the way. We'll go over what to put in your letter, how to format it, and how to differentiate yourself from other applicants. So let's get going!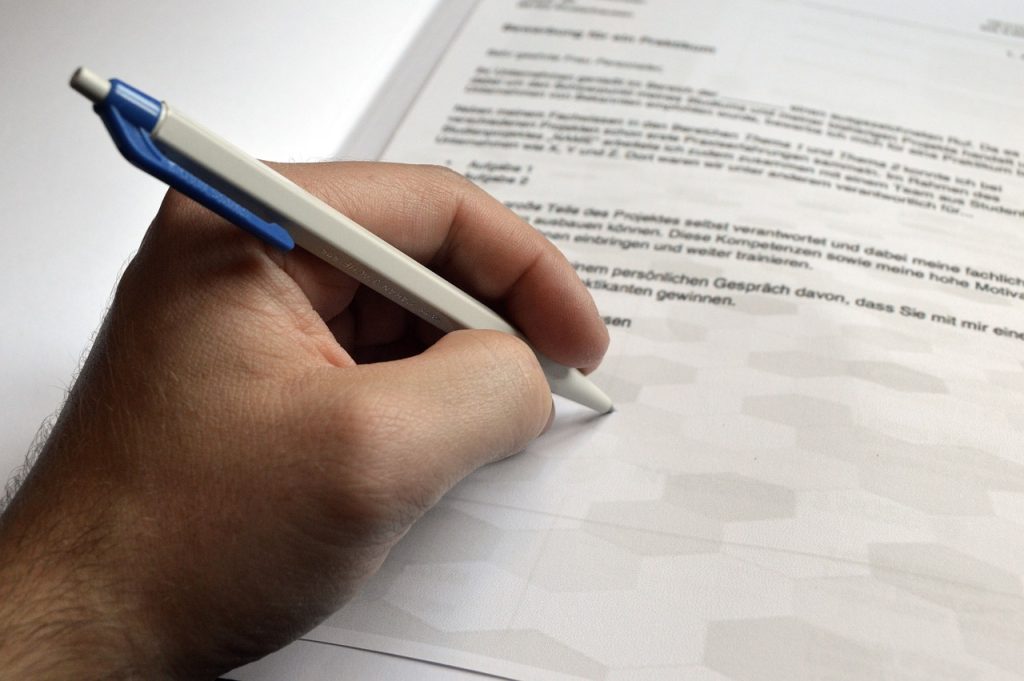 Writing an Outline (How to write an application letter in Nigeria 2023)
An outline is an arrangement for the information in your application letter. If you write an outline, it will be simpler to decide what to include in the original write up. You have to be laser focused with your outline, run a background research on the company or organization and have an in depth understanding of the position you are looking to apply for.
Write out the skills, qualities and qualifications needed for the post on paper, include the job descriptions and what makes you unique for that position. For example if you are applying for the position of an online customer service that requires answering calls and typing. You should Outline skills such as; speaking fluency, typing speed, and ability to maintain positive attitude. Outlining these areas of interest will enable you to give the employer the information they need to know.
Write Your Contact Information at the Top
Please include your contact information at the top of your application letter to make it simpler for potential employers to contact you. Before starting your application letter, ensure you have a suitable letterhead if you are not submitting it via email. Your contact information should include the following:
Name
Residential Address
Phone number
Email address
Your website (optional)
Make sure the above contact information is aligned to the left.
Include the company's information
Include the recruiting manager's name, title, and the company's name and address after your contact information. You can demonstrate that you are writing the application letter exclusively for the company and the position in question by including the company's contact information. Try searching the corporate website to see if you can discover the applicant reviewer if you don't know his name. Direct your application letter to the department manager if you cannot determine the recruiting manager's name.
Address Heading of the letter and Salutation
While it's crucial to address the heading of the application letter, the salutation is one part that the employer or hiring manager will probably see first when they read the letter, so it needs to be written carefully.
Before you begin writing your application letter, consider these essential salutation tips:
After your salutation, use a comma.
When addressing several recipients, use the salutation " Dear Sirs/Madams" during the application procedure.
You should address the hiring manager or recruiter as "Dear Sir/Madam" if you don't know their name.
If the hiring manager or recruiter's gender is unknown, you should use their full name when addressing them. Such as "Dear Emmanuel Samuel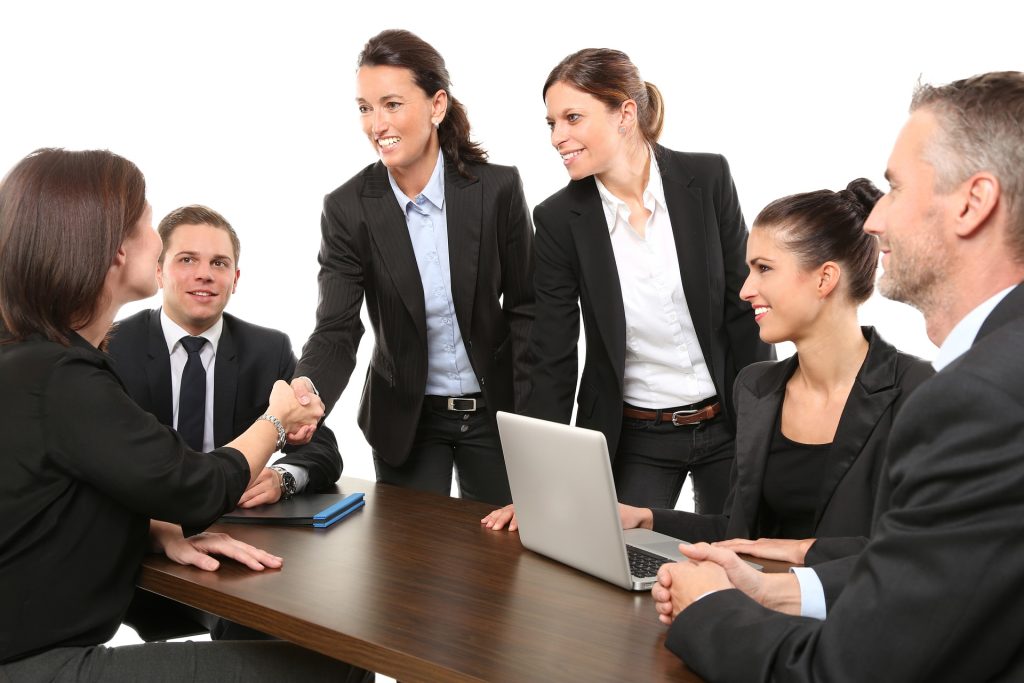 The Opening Paragraph (State the position you're applying for)
This is the point where you state your intentions for writing and you should be specific about the position and the type of job you're applying for, and include the company's name. You should mention the location of the job posting, Include their name and position. Also reveal how you heard about the job posting and if you were recommended by someone who works for the company.
Middle Paragraph: Write your Interest in the Company
In this section, you should be explaining why you are interested in the organization, highlighting your strengths and state how they are related to the job position you are interested in. This helps demonstrate to the employer that you are conversant with the role, the business and have taken the time to learn about the job post. By demonstrating your enthusiasm and passion for the role in your cover letter, this may differentiate you from the competition and might persuade the employer that you are the appropriate candidate for the job.
You should also discuss aspects of the organization's mission or values that aligns with your own values. Additionally, you should highlight your relevant talents and experiences that makes you an excellent candidate. To further illustrate your effectiveness and proficiency, possibly mention of your recent accomplishments that relates to the job position you are seeking. The reason for this is to lay emphasis on how your qualifications and skills can be of value to their business or organization and this might pique their interest.
To further emphasize your skills and highlight your professional portfolio, draw focus to the recent job you executed. State how that is relevant to the current position you are applying for, give a little more detail. For example if you are applying for marketing position, speak on your capacity on market analysis, how you discover the ideal clients, create demand for a particular product, become an authority in that product niche. Also include your expertise in the product article production or social media marketing. Avoid repeating all you have written in your resume but always refer the reader to your resume for details on your skills, qualifications and qualities.
Closing Paragraph: Summarize your qualifications
It's crucial to provide a compelling conclusion in the final paragraph of your letter of application for a job. This is your time to briefly discuss your qualifications for the job and why the organization should choose you. Restate the best attributes that makes you a good fit for the position and your strong interest for the organization. Give a brief background that highlights the key information from your resume. First, think about what you want the recruiting manager to know about your qualification. Before reading your application, the reader will probably read your cover letter; therefore, take advantage of this chance to convince them to read your resume.
You might want to appreciate the reader for reviewing your application, including your resume and any other attachments, and you should offer to provide more information as needed. If it is appropriate you should mention how much you're looking forward to the following phases in the employment and hearing from the reader soon.
Put a formal closing to your letter, such as "Sincerely" or "Best regards," and add your name and contact information. Doing so demonstrates your professionalism to the company and makes a great first impression.
Proofread, Review, and Edit
You must carefully check and revise your job application letter before emailing it. This will improve the professionalism and accuracy of your letter. Please pay close attention to your language, spelling, and punctuation, and consider asking a friend or acquaintance to give their opinion after reading your message. It is usually a good idea to check again after sometime, this aids in highlighting hidden problems and thoroughly reviewing all pertinent data. This practice will reveal to you whether that the letter is customized for the position and business to which you are applying.
This is a crucial example of an application letter (How to write an application letter in Nigeria 2023)
4, Odumare Street
Oyo, Ibadan
23 June 2022
The Human resources Manager,
ABC Nigeria Limited.
No.3 church street old Ife Road Ibadan
Oyo state
Dear sir,
APPLICATION FOR THE POST OF AN ACCOUNTING MANAGER
On June 23, 2022, I saw your job posting for an accounting manager in The Guardian. Considering that I have a master's in finance, a second-class upper accounting grade, an ACA professional certificate, and several years of relevant experience, I would be a great fit for this role.
This position requires a self-starter with strong analytical abilities who can work independently.
I already have all these attributes, as my recent quick promotion shows.
Don't hesitate to contact me to set up a meeting so I can explain how I can help ABC Nigeria Limited at the above address, or call me on 09042432345.
I value your consideration and time.
Yours faithfully,
Adekunle Ayomide