Reading Time:
5
minutes
(MAAUN) stands for Maryam Abacha, American University of Nigeria. It is the first bilingual university in Sub-Saharan Africa and the first English-speaking University in the Republic of Niger. In Maradi, Niger, there is a sizable private international university.
It has a variety of programs, faculties, and departments, and grants undergraduate and graduate degrees in social and management sciences, liberal arts, and applied and basic sciences. It is a university with more than 10,000 undergraduates and more than 5,000 post-graduates as students.
To give aspirant young people a chance to learn about various professions and fields, equip themselves for life's challenges, and decide whether to pursue self-employment, employment in the private sector or work for the government, Professor Adamu Abubakar Gwarzo, a well-known journalist in Maradi, Niger, founded the university in 2013.
The university was named after former Nigerian President Sani Abacha's wife in honor of her efforts to rally and promote African nations. It is approved by the Accreditation Service for International Colleges and the Federal Ministry of Education of Nigeria.
The Motto of the institution is Knowledge Is Life. You can check out the school portal for more information https://maaun.edu.ng/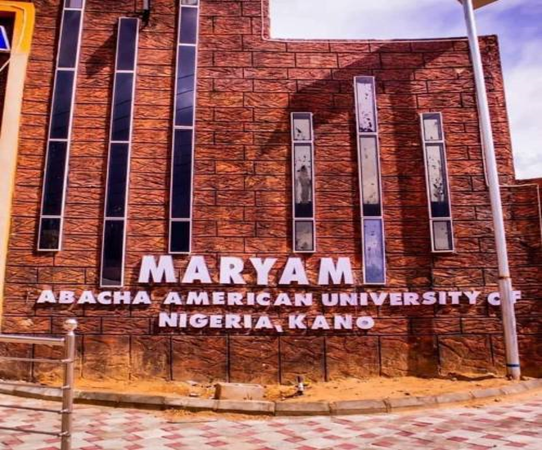 Mission and vision of the institution
"To offer the world well-educated and talented leaders and captains of industries by providing affordable and accessible quality education and skills to all generations" is the mission statement of the Maryam Abacha American University of Nigeria.
The vision is to "be a world-class university renowned in teaching, research, and service for the global good of mankind," as stated in the mission statement of Maryam Abacha American institution of Nigeria.
Faculties and courses offered in Maryam Abacha American University of Nigeria
The school has different faculties for its students, and each faculty has various courses. These include:
Faculty Social and Management Science
Political Science-Bachelor of Science (B.Sc) –
International Relations -Bachelor of Science (B.Sc) –
Public Administration-Bachelor of Arts (B.A)
Sociology- Bachelor of Science (B.Sc)
Mass Communication – Bachelor of Arts (B.A)
Faculty of Languages
French – Bachelor of Art (B.A)
English- Bachelor of Arts (B.A)
Faculty of Law
Law- (LLB)- Bachelor of Arts (BA)
Faculty of Applied Science and Engineering
Computer Engineering- BSc.
Computer Science – BSc.
Information Technology – BSc.
Cyber Security – BSc.
Animal Health Science – BSc.
School of Post-Graduate Studies
Nursing M.Sc
Master in Public Health
Master in Business Administration
Masters in International Relations and Diplomacy
MSc Environmental Health
M.A. French
Master in International Law
Why should you choose MAAUN
Here are some significant reasons why students should consider enrolling with us as an institution that has provided reasonably priced undergraduate and graduate programs for the past ten years:
Good Education
Inexpensive tuition
Numerous programs
Job Opportunities
JAMB is not necessary
No Post-UTME
There is no strike or delay
Graduate at a stipulated time
Good learning Environment
Campus Security
How to apply for admission
Visit an Admission Center
Visit one of our certified admission centers to start the application process. You can learn more about the qualifications and the application process from our knowledgeable team.
Complete Application Forms
The required application forms will be given to you at the admission center. To increase your chances of acceptance, thoroughly complete these forms, ensuring all information is true and precise.
Credential Verification
Our team at the admission center will check and verify your credentials, including your academic records, test results, and any other necessary documents. This stage ensures that your credentials align with the program's standards you have selected.
Secure a spot
Your completed application will be sent from the admissions center to the Registrar in Maradi for assessment and processing. Your application's conclusion and any additional procedures to guarantee your spot at the Mariam Abacha American University of Niger will be communicated to you.
Admission for this academic year is open three times yearly in the first, second, and third quarters.
Essential fees in the institution
Tuition Fees       ₦ 982,000
Admission Fee   ₦ 32,500
Medical Fee       ₦ 20,000
Department Fee ₦ 120,000
Facilities in the institution
University Clinic
The University Clinic is a modern building that offers medical treatment and assistance to its workers and students. The medical staff at the clinic is committed to providing high-quality treatment and is qualified and experienced.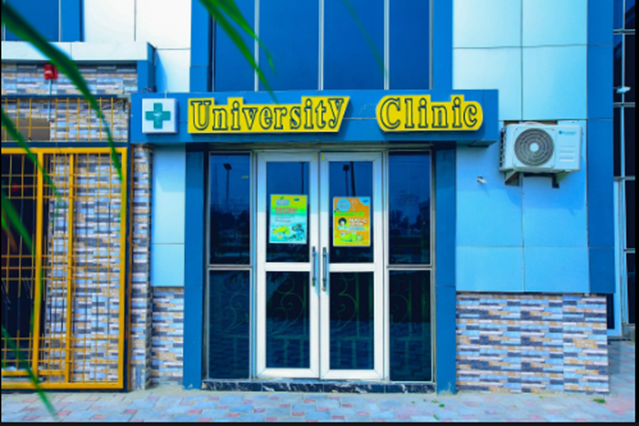 Cafeteria
The cafeteria is warm and inviting, where visitors, workers, and students may savor great, freshly prepared meals.
To provide students with nutritious meals, we serve cooked food options made on-site using the freshest ingredients.
Everyone is constantly nourished and satisfied, thanks to the helpful and hospitable staff. Overall, the cafeteria at MAAUN is a great spot to get a quick snack or sit down to a meal with friends or coworkers.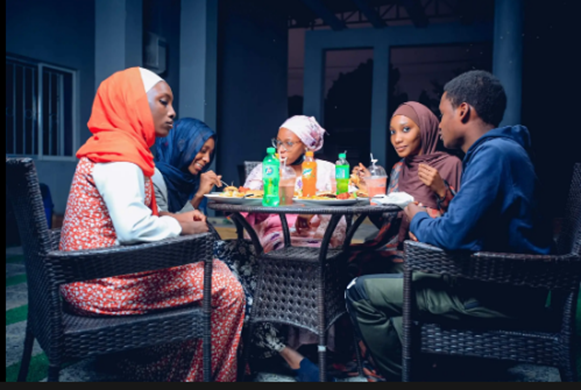 Mosque
The MAAUN Mosque offers a warm and serene setting for Friday and weekday prayers. The mosque provides a separate room for men and women and is accessible to all students at the university.
The mosque is kept up nicely and has amenities that guarantee a welcoming and conducive setting for worship. Because the mosque has audio equipment, the Qur'an can be read aloud and clearly during prayers.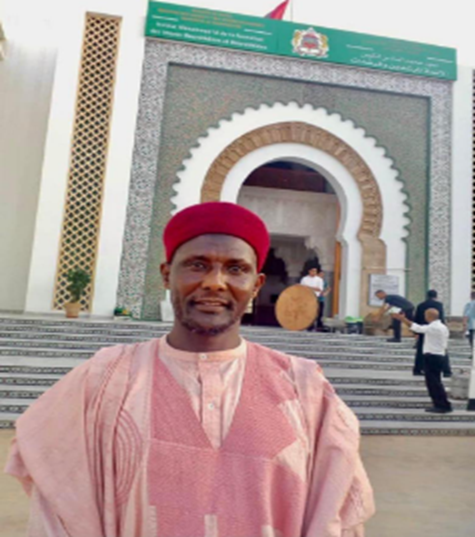 Security
The university focuses greatly on the security of its community, and its campus is staffed by a team of security officers on duty around the clock. The security personnel has extensive training and experience in providing visitors, staff, and students with a safe environment.
Parking
Staff, students, and visitors can access a designated parking lot at MAAUN. Everyone has easy access to the parking lot because of its handy location close to the university's main entrance.
The parking lot is kept up neatly and has enough room for many automobiles. It is equipped with modern security equipment, such as CCTV cameras and 24-hour security surveillance, to assure the safety and security of all parked vehicles.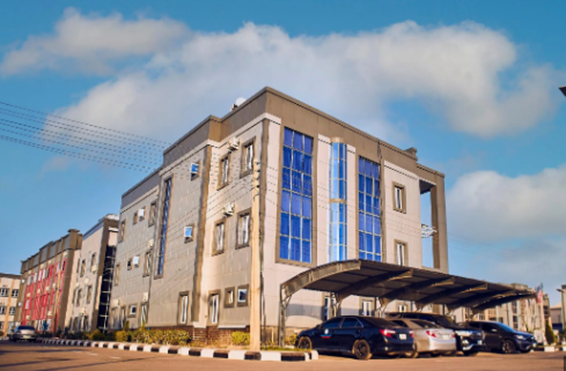 Conclusion
The Maryam Abacha American University of Nigeria (MAAUN) symbolizes the value of high education for advancing people and nations. With a dedication to giving its students a top-notch education, MAAUN has established itself as a center for academic quality, research, and innovation in Nigeria and beyond.
Modern facilities, knowledgeable staff, and a diverse student body foster an environment perfect for study and personal development. Students are given the knowledge and abilities necessary to significantly impact society thanks to MAAUN's emphasis on community service, leadership development, and entrepreneurship.
Further, MAAUN's commitment to research and innovation has substantially contributed to advancing knowledge across several disciplines, including science, technology, engineering, and mathematics.